Project Update – May 4
The first new trees have arrived!  Scarlet Oaks are being planted this week in the south promenade area.  Below is a brief update on the project's progress:
South promenade: re-grading is progressing to prepare the site for the installation of the new paving stones
Storm sewer: installation of the pipes for the storm sewer is continuing along the south-west side of the park
Washrooms/maintenance building (southeast side): foundations are being poured for these buildings
Field house has been demolished
General:  the site continues to be regraded to enable effective water run-off, etc.
An area of the grove on the west side of the park remains open to the public.  You can access this area from two temporary entrances on Beverley Street. 
A reminder that the rest of Grange Park is closed to the public for safety reasons. Currently, there is no access through the park to get to Grange Road, John Street or Beverley Street. 
We will continue to keep you advised of upcoming work with emails and with updates on www.grangeparktoronto.ca
Please share this information with your neighbours and encourage them to sign up for Grange Park email updates – either by emailing information@grangeparktoronto.ca or by completing the "Contact Us" form on the website.
View images of the project progress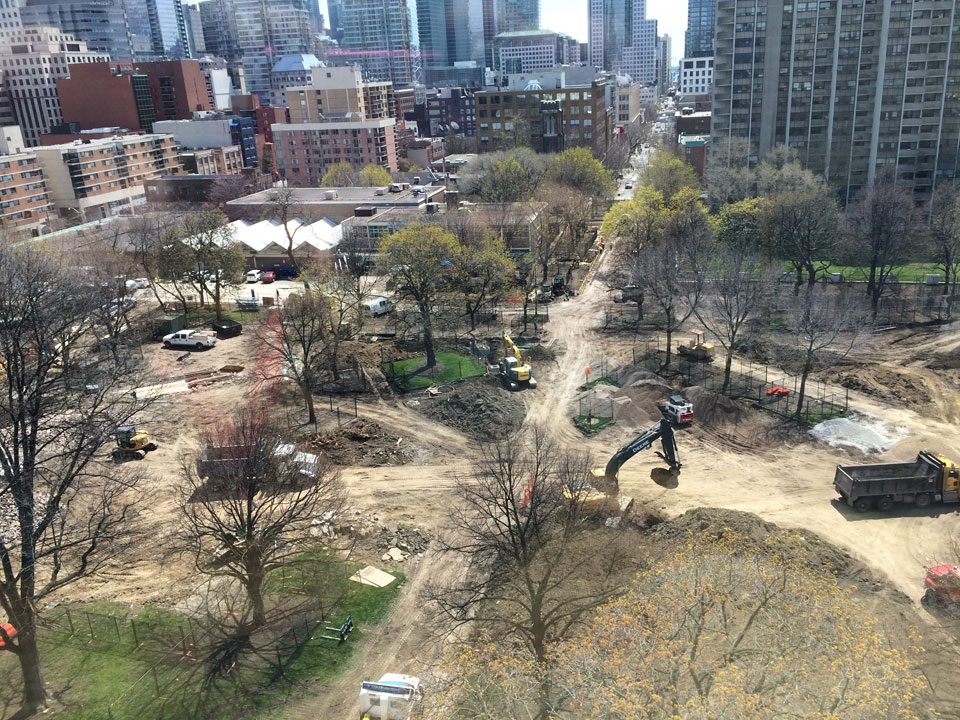 May 5, 2016 – Aerial view

May 3, 2016 – Scarlet Oak trees arriving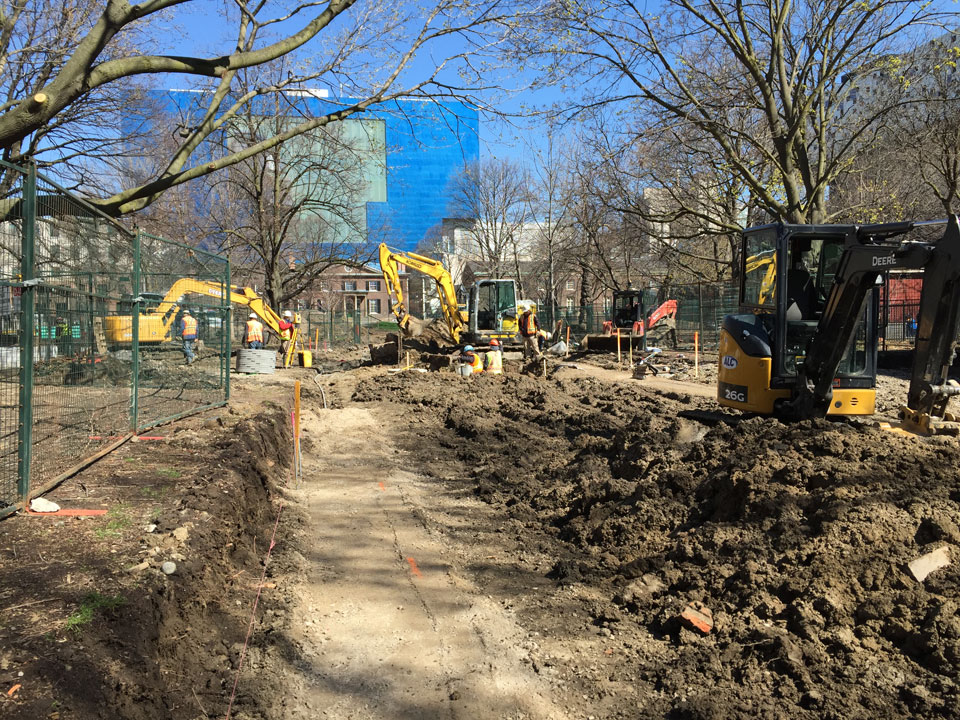 April 27, 2016 – Preparing the south promenade for the new paving stones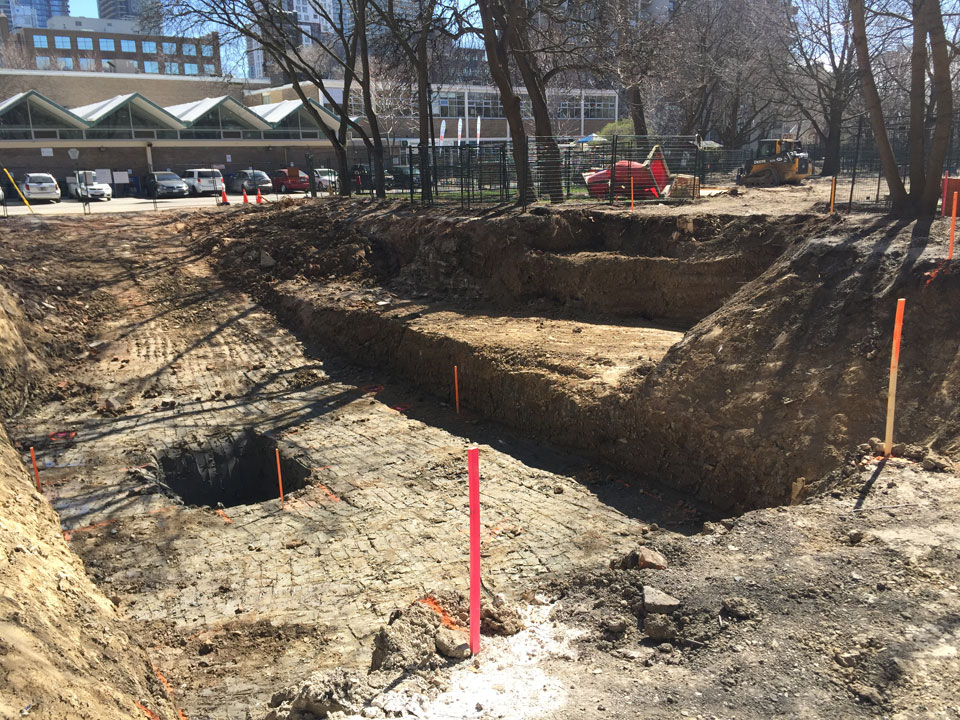 April 20, 2016: excavating 4 Grange Road for the Grange Park utility building