Community Meeting Notes
---
Monday June 27, 2016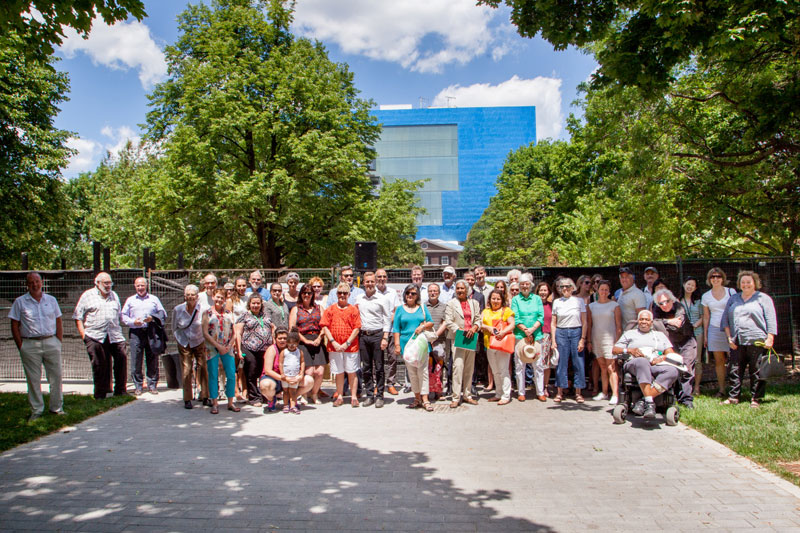 Neighbours gathered with the members of the Grange Park Advisory Committee (GPAC) at the top of the new south promenade to celebrate the project's progress and to officially start the one-year countdown to the opening of the new park in 2017!
Remarks were made by the three GPAC co-chairs – Ward 20 City Councillor Joe Cressy, Grange Community Association President Ralph Daley, and AGO Vice-President Rupert Duchesne – and Ceta Ramkhalawansingh, GPAC member and co-founder, Grange Park Preservation Group, who also read a letter of greeting and congratulations from Adam Vaughan (PDF 536KB), MP for Spadina-Fort York. Mr. Vaughan initiated the Grange Park revitalization project in 2008 when he was City Councillor of Ward 20.
The event gave GPAC and neighbours an opportunity to thank the Weston family and the W. Garfield Weston Foundation, and the City of Toronto for their generous support of the project.
The event was covered by urbantoronto.ca – Read the article.